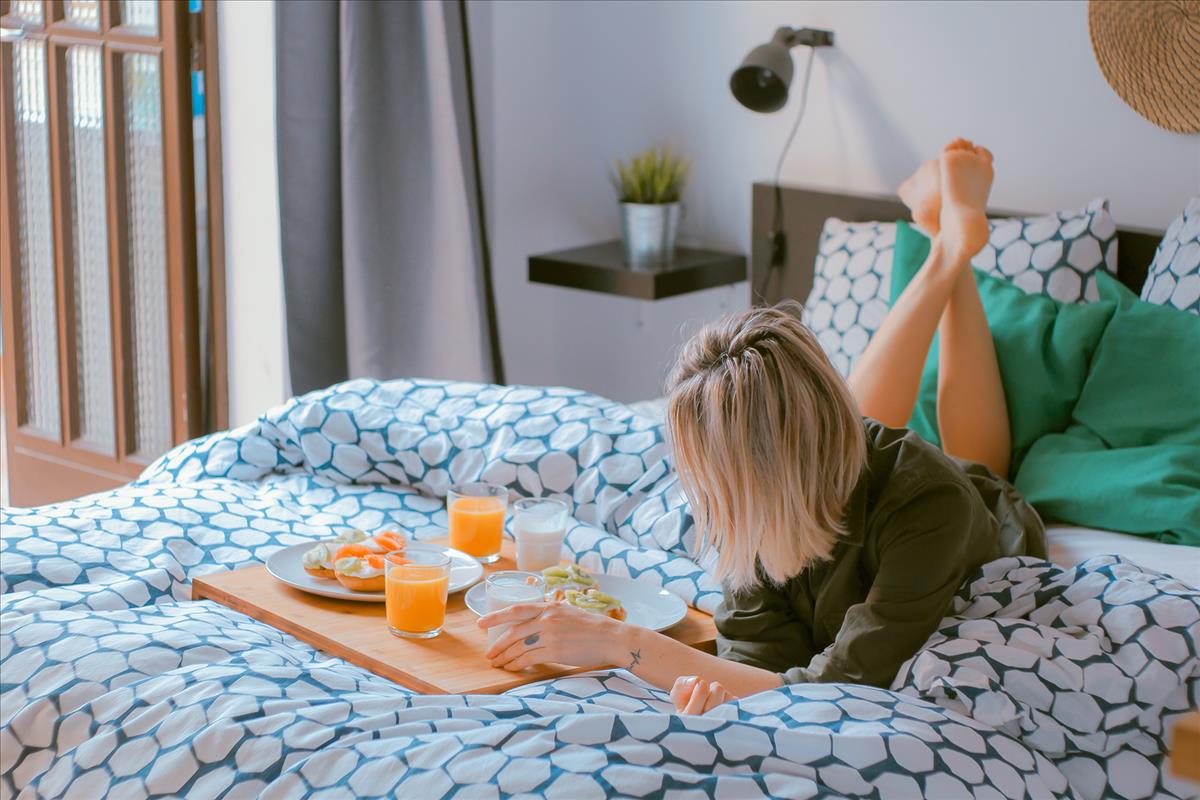 LANDLORDS' RESPONSIBILITIES
As if letting a property wasn't a daunting enough task, the huge amount of legislation and regulation can be confusing and worrying for landlords. Please find important information below about Inventories, Assured Shorthold and Common Law Tenancies and Tenancy Deposit Schemes:

Inventories – what, why and how?

An inventory is an essential part of any tenancy. It is, in effect, a written 'benchmark' for comparing the condition and contents of the property at the start and end of the tenancy. It should be drawn up by an independent, professional inventory company and without it, in the case of a dispute over the deposit, it is almost impossible to claim any damages or dilapidations at the end of the tenancy.

The inventory comprises three parts:

(1) The inventory document is a written report detailing the fixtures and fittings in a property. Providing there are no major changes to the property or its contents from one tenancy to another, the inventory may be used for successive tenancies.

(2) The check-in report is a separate report drawn up against the inventory. It details the specific condition of the fixtures, fittings, and of the property generally at the very start of the tenancy.

(3) The check-out report – this is the report drawn up at the very end of the tenancy detailing the condition and contents against the original check-in and inventory to assess any damage or dilapidations (aside from fair wear and tear) that may have taken place during the tenancy.

Neither landlord nor tenant is actually required to be present for the check-in or the check-out as it is carried out by an independent party. Churchill & Mathesons has a number of excellent inventory companies that we can instruct on your behalf to ensure your property is protected against damage by the tenant. Inventory prices will vary depending on the size of your property and its level of furnishing; however, we are able to advise on approximate costs. It is common practice for the tenant to bear the cost of the check-in whilst the landlord is responsible for the cost of the inventory itself and the check-out.

Assured shorthold and common law tenancies and tenancy deposit scheme

It is standard practice for us to hold an amount from the tenant equivalent to six weeks rent during the tenancy. It is held until the tenant has performed all the various obligations under the tenancy agreement – in particular, those relating to the cleanliness and condition of the property.

Our professional tenancy agreement contains all the relevant clauses in the tenancy agreement setting out who is to hold the deposit, what the deposit can be allocated for and the end of tenancy procedures and timescales for its refund. In general, the best way for a tenancy deposit (bond) to be held during the tenancy is by the ARLA member agent as "stakeholder" between the parties (landlord and tenant). This means that at the end of the tenancy the agent should get the agreement of both sides before making any deductions for damage, cleaning, etc.

You may have heard of the Tenancy Deposit Regulations which apply to any Assured Shorthold Tenancies. We are signed up to the Tenancy Deposit Scheme (TDS) (as recommended by ARLA) which means, in the event of an unresolved dispute or stalemate over the allocation of the deposit, it can be referred to the scheme for a prompt, independent, third-party adjudication, providing a resolution which is fair to both landlord and tenant. Churchill Mathesons will ensure that your tenancy agreement is in full compliance with these regulations. Failure to comply with the new regulations can incur extremely hefty fines so it is essential they are taken seriously.

Safety regulations

There are several specific legal obligations and responsibilities on a landlord with regard to Fire safety for Furniture & Furnishings; Gas supply and appliances; plus Electrical wiring and appliances. It is essential that landlords take these responsibilities seriously – failure to comply can lead to large fines and even imprisonment. We can advise you further on all these obligations to ensure you have full peace of mind.

The gas safety regulations

It is a landlord's legal responsibility to ensure that all the property's gas appliances and fixed installations are maintained in good order and checked for safety at least every 12 months by a Corgi registered engineer. Churchill Mathesons are able to organise gas safety certificates on behalf of our landlords using specialised Corgi engineers. Further comprehensive information is provided onwww.gassaferegister.co.uk. As your agent, it is essential that we are in possession of a copy of the valid gas safety certificate before we can release keys to a tenant for move-in.

The electrical equipment (safety) regulations 1994

When letting a property, you must ensure that the electrical system and all appliances supplied are safe, as your property insurance and the tenant may also sue you for civil damages. These regulations are enforced by the Health & Safety Executive and although there is no statutory requirement to have annual safety checks on failure to comply with the regulations is a criminal offence that can result in fines, imprisonment, invalidation of electrical equipment as there is with gas, it is advisable for landlords to have periodic checks done by a qualified electrician.

In particular, Landlords are advised to ensure that the earthing and insulation of all electrical appliances within the property are safe and regularly checked. Cabling, fuses, and plugs should also be inspected and replaced where necessary with the correct rating for that particular appliance. We are able to assist in the arrangement of an Electrical Safety Test should you wish us to.

The fire and furnishings (fire) (safety) regulations 1988 (as amended in 1989 and 1993)

It is your legal responsibility as a landlord to ensure that any furniture complies with these regulations. To make sure your furniture and furnishings meet the regulations we advise you to:
Ensure that they carry a manufacturer´s permanent and fixed label showing compliance at the point of sale.

If possible buy new from a reputable retailer as second-hand furniture is riskier.

Keep all purchase receipts.

The regulations apply to Armchairs, three-piece suites, sofas, sofa beds, futons, and other convertible furniture. Beds, bed bases and headboards, mattresses, divans, and pillows. Nursery furniture, garden furniture that could be used indoors; loose, stretch, and fitted covers for furniture, scatter cushions, seat pads, and pillows.

Bed bases and mattresses are not required to bear a permanent label but compliance will be indicated if the item has a label stating that it meets BS7177 The regulations do not apply to antique furniture or furniture manufactured before 1950, bedclothes and duvets, loose mattress covers pillowcases, sleeping bags, curtains, and carpets.

Any items purchased for the property after the start date of the tenancy agreement must also comply with these regulations for the duration of the tenancy. If you have any doubt, it is best for you to consult your local Trading Standards Office.

Tax advice for overseas landlords

Landlords considered to be non-resident for tax purposes have to pay United Kingdom Income Tax on any rents received from Property in the UK under the Finance Act 1995. Unless an "Exemption Certificate" is received from the Inland Revenue specifically permitting Churchill Mathesons to pay rental monies to the landlord without the deduction of tax, Churchill Matheson's is obliged by law to deduct tax at the appropriate rate as directed by HM Treasury on all monies received and account to the Inland Revenue for these monies on a quarterly basis.

Whilst landlords are responsible for obtaining their own "Exemption Certificate", we can advise you of how to go about it and supply you with the relevant forms to fill in. It's important to note that the certificates are non-transferable between agents. It is also important to note that where a landlord is collecting rent directly and is non-resident for tax purposes then the Tenant becomes liable for the collection of tax due and Churchill Mathesons are obliged to advise him/her accordingly.